We're always searching for ways to strengthen our relationship with food: whether it's the source of our ingredients, how they're cultivated, or who we partner with to supply our products.
Our connections are based on our conversations, and when it comes to our network of vendors and farmers, the rules aren't any different.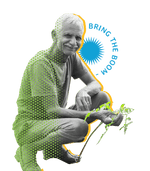 We approach farmers we'd like to work with, rather than looking for partners using expensive, time-consuming certifications as our filter. We seek out farms that meet our standards and most importantly share our intentions to makes good food that does a whole lot of good.
"Where do you source your seeds from?"
"Where does your water come from?"
"How much do you or your farmers earn?"
We are a part of the entire process, from seed to sauce. Our research goes wide and deep because we want to ensure that the farms we care about believe in fair trade and sustainable food production. We place a high value on reviving endangered crop species with a rich local history. We take the time.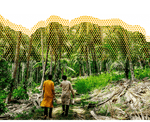 Once we've built that bond of trust, we're pretty much in it for the long haul. We work with our farmers for the long term, making sure that when we grow; we grow together. Our team of chefs, culinary artists, and flavour experts are constantly putting their heads together with our community of local farmers to make sure we leave no stone unturned when it comes to making our food as sustainable as possible.
We get to give you delicious sauces made with 100% natural ingredients exploding with flavour, while our farmers get the opportunity to expand their reach. It's a win-win really.
Feed your curiosity and visit our blog to read more about the collectives we work with that give Boombay its spark! Better yet, write to us - we love speaking to our customers first-hand to discuss our shared passion for the cause and for cooking. After all, you are the stars of our story.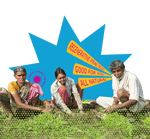 Mindfully Made
A forgotten recipe pulled from deep inside a cookbook, chancing upon a native ingredient on the verge of extinction, or even flavours born from a spontaneous spark of inspiration. The possibilities in the world of food are endless, and we're always hungry for more.
Great flavour does not need to mean the absence of good health and vice versa. As we discover and experiment with new flavours and techniques in the culinary world, we're always looking for ways to tweak our recipes and processes to make sure utter deliciousness, a healthy diet, and conscious decisions go hand in hand.
How do we do this exactly?
We bring forgotten native crops back into the spotlight.
We sustainably source real ingredients.
We make sure we actively contribute to a regenerative economy.
We make sure our packaging is as environmentally conscious as possible through the use of sustainable products like glass, recycled carton and paper.
We actively push for fair trade practices that offer security to farmers.
We pore over our methods to make sure that every single ingredient that goes into creating our blends is all-natural. No preservatives, no fillers, no artificial additives - just food.
We keep our use of sugar to a minimum, opting for healthier unrefined sugars like jaggery and coconut sugar when we want to add a bit of sweetness.
We never use refined oils, ever. All our recipes are only made with cold-pressed oils.
We carefully regulate the amount of fats, sugars, and salts that go into our products to ensure our recipes are nutritionally sound.